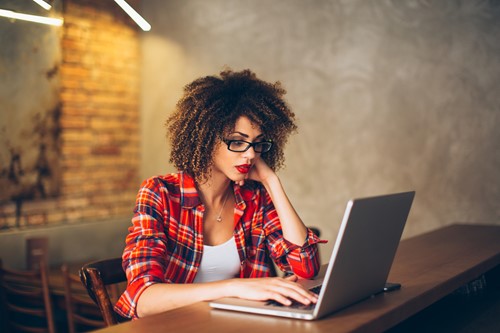 What do buying a house, opening a credit card, and getting approved for an auto loan have in common? They all depend on your credit score.
Building credit is a multifaceted undertaking. In a way, this is a good thing--you wouldn't want lenders to base their opinions solely on one aspect of your financial history. The downside is that understanding just what makes up your credit score can be difficult.
To complicate matters further, there isn't one standard method for scoring your credit, and different credit bureaus each use their own criteria.
In this article, we're going to talk about some of the factors the major credit bureaus use to calculate your credit, and give you some ways you can boost your credit.
But first, let's talk about some of the implications of having a good credit score.
Why credit matters
Typical credit scores range anywhere from 250 to 850. The three main reporting agencies (Equifax, TransUnion, and Experian). Most lenders use a combination of those scores that is reported by FICO.
Most credit reports will rank your category from "bad" to "excellent." Here's an example of what a credit ranking might look like:
Excellent: 750+

Good: 700 - 749

Fair: 650 - 659

Poor: 550 - 649

Bad: -550
U.S. legislation makes it possible for Americans to receive a free report of their credit score and to challenge and correct the score if it contains inaccuracies.
If you're thinking about buying a house, opening a new line of credit, or taking out a loan of some kind, then the provider will likely run your credit score. Those providers are going to want to see a return on their investment, so they'll charge interest.
If you have a high credit score, it tells the lenders that you are a low-risk investment, and therefore they can offer you a lower interest rate, saving you money in the long run.
Components of a credit score
There are five main factors that credit bureaus take into consideration when formulating your credit score. Not all of the factors are treated equally. Your ability to pay your bills on time, for example, is considered to be more important than the types of bills you have. Here's a breakdown of the five components that make up a credit score:
35% - Bill and loan payments

30% - Current total amount of debt

15% - Amount of time you've had credit (since you took out your first loan or opened your first credit card)

10% - Types of credit (cards, loans, etc.)

10 % - New credit inquiries
Quick tips for building credit
It takes time to build credit and improve your score. So, if you're hoping to buy a home within the next few years, now is the time to start working on your credit. Here are some best practices for building credit:
Set up autopay for your bills to avoid late payments. Even if the service doesn't offer autopay, you can likely set up recurring payments through your bank.

Settle outstanding debt. Avoiding debt that you can't pay off will only hurt you more in the long run. Call your creditor and see if they offer debt relief programs. More likely than not they'd rather work with you to ensure they receive some repayment rather than none at all.

Start budgeting the right way. New budgeting software like Mint and "You Need a Budget" are easy to use and link up with your accounts. They'll help you monitor your spending and start paying off debt.

Don't open new lines of credit close to when you want to take out a loan. New credit inquiries can briefly lower your credit, especially if you make more than one. Viewing your free credit reports doesn't count as an inquiry, so feel free to do that as often as needed to check your progress.

Get credit for bills you're already paying. You can report your monthly rent payments, switch bills into your name that you contribute to, or take out a credit builder loan. All three will help you build rent without changing your spending habits.